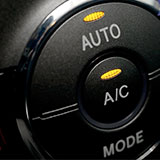 Car Air-Conditioning Check With Re-Gas for £16 (64% Off)
A mechanic breathes new life into air-conditioning units with this service and re-gas. After a thorough inspection, any pesky leaks are identified in a pressure test. The job comes to a close as the mechanic lubricates the system with fresh oil and recharges it with refrigerant gas.
Though The Garage:MK specialises in Japanese cars, its mechanics perform work on all makes and models. The services available range from basic repairs and MOT tests to engine diagnostics and suspension tuning.